Activation & Engagement
Digital Analytics & CXO/CRO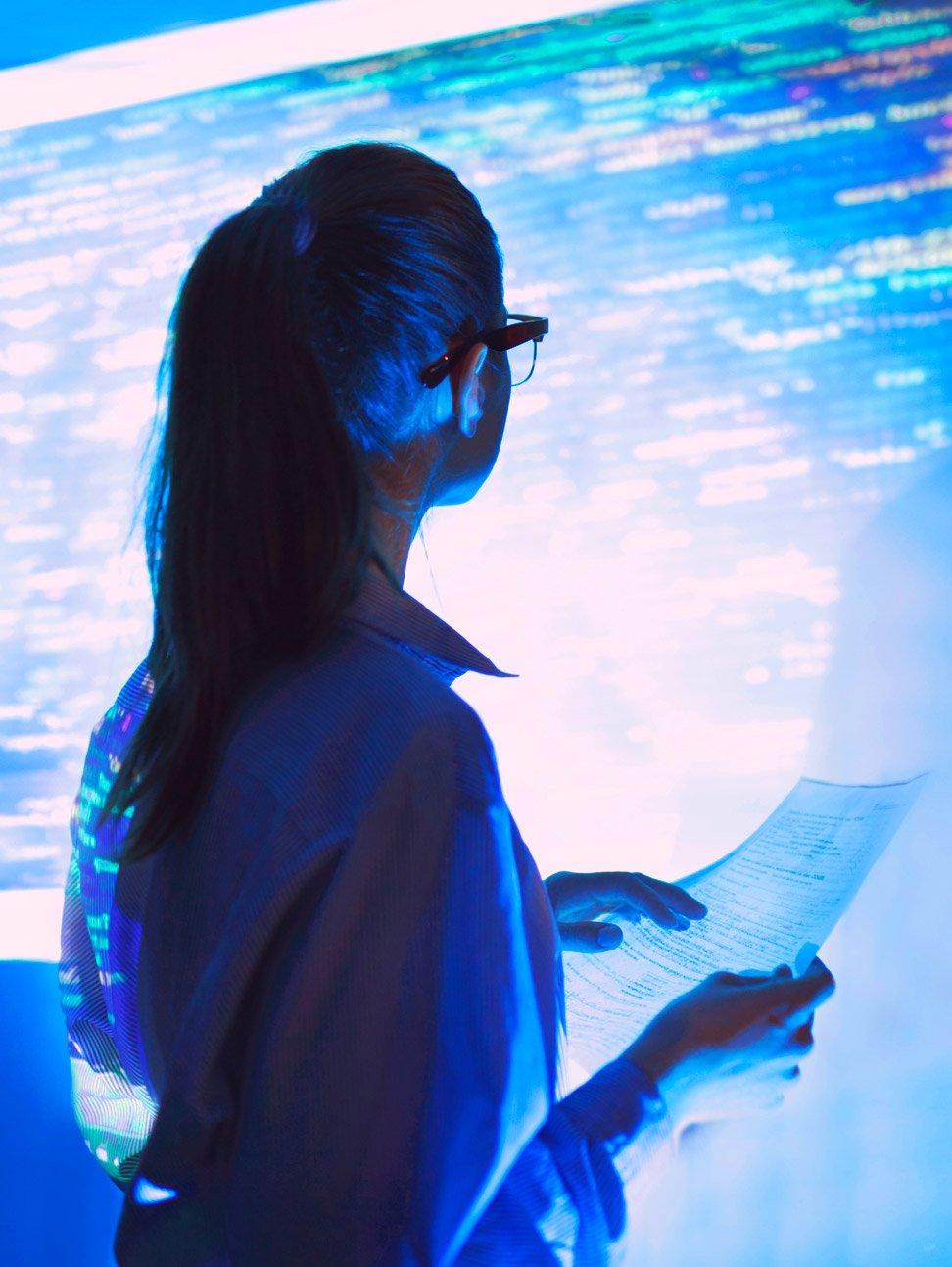 Digital Analytics & CXO/CRO
When performance is paramount, data becomes crucial for enhancing touchpoints and journeys. We assist our clients in deploying these observers and analyzing their insights to transform them into actionable measures that enhance conversion rates.
Our approach
In today's hyper-connected world, any action, campaign or communication made to our prospects or clients must be perfectly tied to a global company strategy and specially supported by what our customer/prospect's data is telling us.
The way we can collect and analyze our user's behavior throughout our company's digital assets spectrum comprehends what we understand as Digital Analytics services.
Being the analysis of qualitative and quantitative data to explore new insights and behavioral patterns, our Digital Analytics services involve also dataLayer strategy definition, and technical digital analytics implementation and validation.
Our obsession is driving value through digital sales, as well as the improvement of the digital customer experience, within our CRO/CXO and Onsite Personalization teams we stick to strict testing methodologies based on business opportunities' growth.
We believe in experimentation not just as a way to optimize isolated channels but also omnichannel journeys putting together paid, earned, and own media channels.
How we can help
Research

CRO and Growth Hacking

Data Visualization Design

Web Analytics
Research

With millions of consumers interacting with businesses across multiple touchpoints, it is critical to understand the behaviors, preferences, and pain points of their target audience.

At JAKALA, we are differential in digital research and behavioral economics, leveraging the latest tools and technologies aiming to provide deep insights into customer behavior, emotions, and decision-making processes.

With a focus on human psychology and data-driven insights, digital research can help business unlock new opportunities for growth, innovation, and success.

CRO and Growth Hacking

We apply learnings based on research and benchmarks mixed with business objectives to generate value acceleration programs.

We improve UX/CX within all digital assets activating data as segments and audiences in an omni-channel way.

In today's hyper connected world, it is key to design, connect, communicate and offer to the end-user the most relevant messages taking each moment of truth into account, and providing the greatest experience to maximize sales & retention.

Data Visualization Design

Designing effective data visualizations is an art-form that can make or break the success of your business.

A well-designed dashboard can deliver critical insights at a glance, enabling business to make informed decisions and to take action quickly.

Unlock the power of your data, invest in the art of designing and visualize it.

Web Analytics

We understand digital analytics not just as a way of studying behavioral data.

This is why we are best partners of key tech-players such as Google, Adobe or Tealium in terms of Quantitative Analysis. Moreover, we have developed our own qualitative analytics products such as JEYES, JTALK or JNUDGE among others.

The importance of data is imperative, our way to exploit it and analyze it according to the channel or the scenario is differential.
Solutions
Find out more about our consultancy services for leading companies, always people-centered and with a multi-disciplinary data-driven approach.