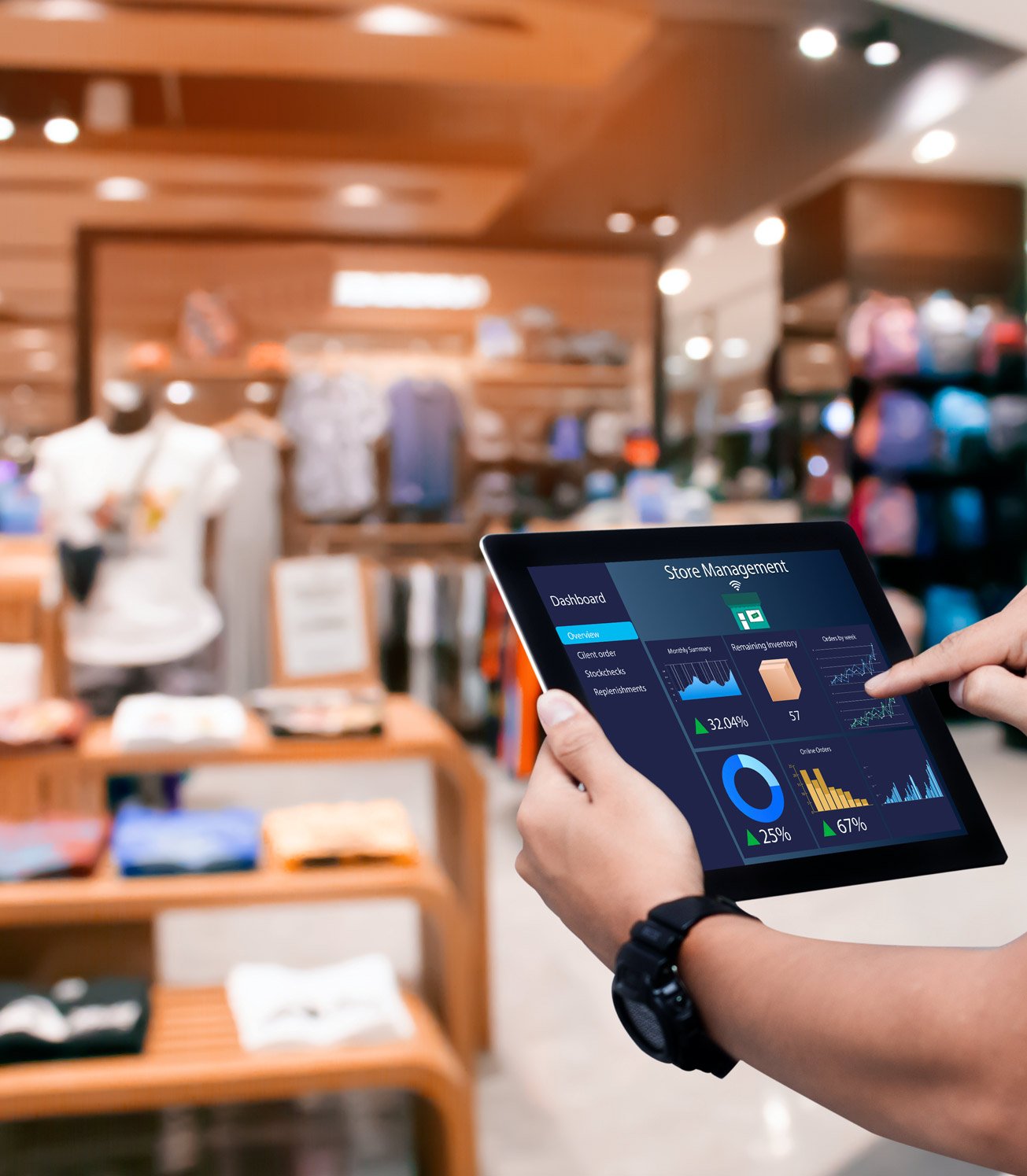 CONSUMER
Retail (Grocery, QRS, DIY, Consumer Electronics)
We partner with global retail brands to accelerate their digital transformation and navigate challenging strategic decisions in a highly dynamic and competitive world. Employing a data-driven and hyper-local approach, we aim to enhance the value of our clients' assets by increasing sales revenues, market share, profitability, and customer lifetime value.

We level up our clients' sales and marketing performances by enabling better and more informed decision-making through data, analytics, and new technologies, while aligning their internal competences and organizational structure to maximize their potential for success.
Trending Topics from the Industry
The retail industry is undergoing a profound global transformation as it adapts to the new normal following the Covid-19 pandemic and faces inflationary pressures and socio-political uncertainty.
Digital transition is definitely one of the most important phenomena that is deeply impacting consumers' behaviors and, consequently, company business models and organizations.
It is crucial to take advantage of this trend to address new market opportunities by finding new sales channels and new digital services to let all the retail managers address new consumer needs and growth within the new (and increasingly digital) competitive landscape.
Moreover, inflation and the socio-political environment are giving digitalization a more pivotal role, as it creates an opportunity to increase profitability on offered products and services.
Exploiting the power of data will be more important every day, both to uncover consumer needs and to improve commercial relationship with suppliers.
Understanding consumer consumption propensity and spending potential through personalized pricing models and product portfolios is increasingly crucial to address growth.
In order to address today's challenges, JAKALA always looks towards innovation, focusing on the omnichannel experience strategy, leveraging data monetization as new revenue streams and engagement for customer retention.
In addition to that, we believe it is crucial to support our clients in taking care of our planet, through hyper-local segmentation and strategy definition, replacing paper leaflet with digital ones and reducing CO2 emissions with optimized shipping strategies.
All of the above is possible thanks to our strengths and unique capabilities/products, such as mobile and geo-territorial data, loyalty and voice of the customers strong expertise and technologies.