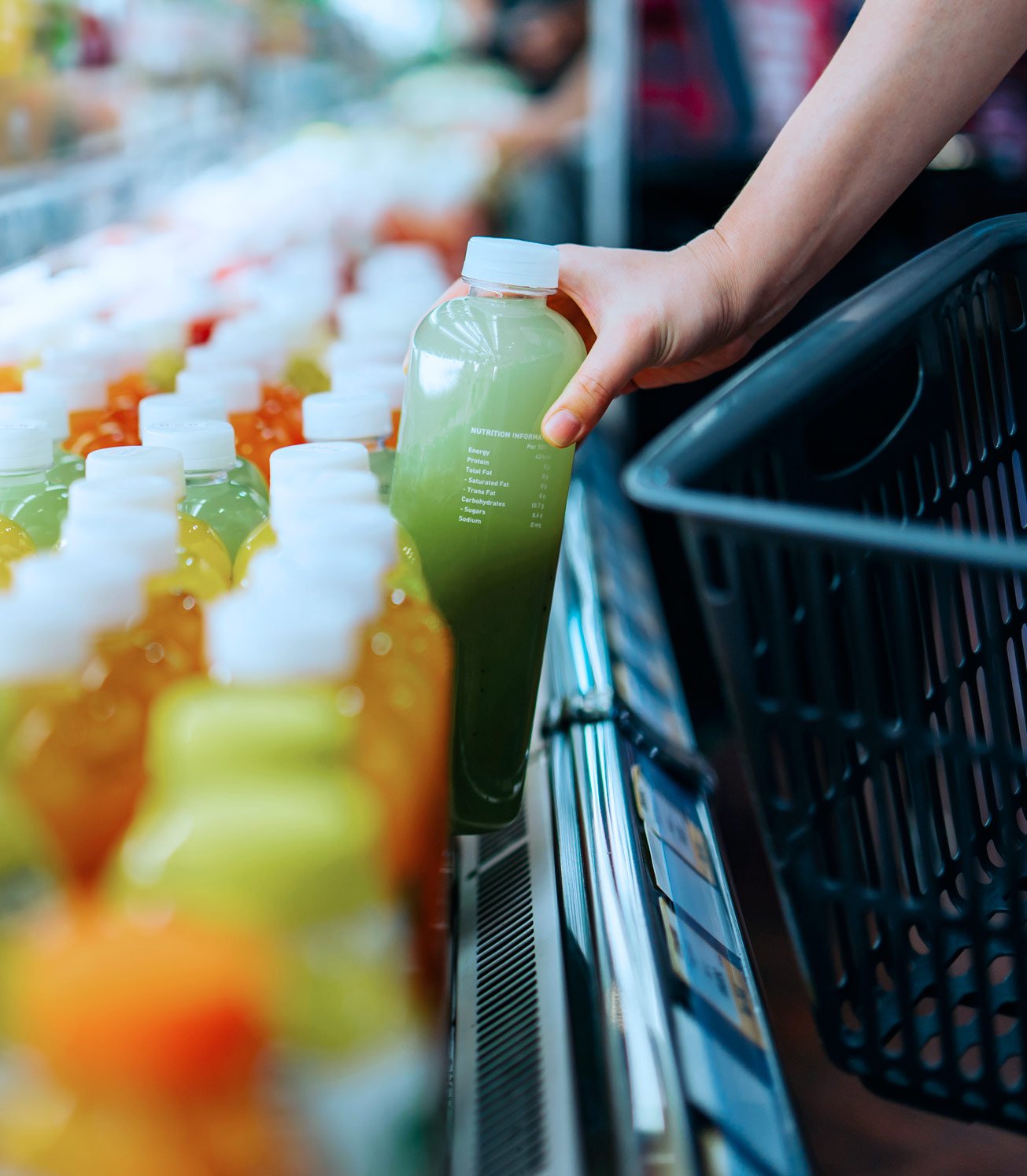 CONSUMER
Consumer Packaged Goods
We partner with global CPG companies, leveraging our data-driven approach, tech capabilities, and unique partnership with Nielsen, to enhance their growth in both local and international markets. Throughout this collaborative journey, we assist companies in gaining deep market insights, activating direct-to-consumer strategies, optimizing the performance of both direct and indirect sales channels, and leveraging innovation to drive success.
Trending Topics from the Industry
Shifts in consumer behaviors, preferences and habits have been the core engine of the transformation process of CPG companies.
The recent pandemic has had a disruptive impact on this process, forcing companies to accelerate their transformation efforts to better serve consumers and stay competitive.
While traditional sales channels remain relevant and should be optimized with new technologies and ways of working, the rise of digitalization and the growing number of online users are compelling CPG companies to focus on online channels with a comprehensive omni-channel strategy, effective e-commerce websites and marketplaces, and a strong and relevant digital presence on all digital touchpoints and social media.
For CPG companies, key challenges extend beyond channels and encompass growing topics increasingly voiced by newer Gen Z consumers such as sustainability and social responsibility in products and operations.
Furthermore, there is also an overall amplified awareness on wellness, health, and ingredient quality. While personalization and customization have been prevalent trends in the industry, they are now garnering greater attention, particularly in relation to consumer interactions and experiences across omni-channel platforms.
As core enablers of the entire transformation process, CPG companies are investing in the evolution of their organizations and technological ecosystems, embracing data, analytics, and AI to make informed decisions throughout the business process.
The success of CPG companies relies on the rapid, tangible, and scalable evolution of their organizational structures and technological ecosystems towards a data-driven and consumer-centric approach.
These companies must identify, adopt, and use the right technologies within the MarTech and AdTech landscape to support their transformation process across channels and resonate with consumers, adjusting their processes and organizational structures accordingly.
Data, analytics, and AI will be the foundations of the transformation process. A data-driven culture will be critical for effectively exploiting internal and external information, starting with existing data as a quick-win.
New investments in innovation, emerging touchpoints, digital channels, and engagement initiatives will generate benefits for the entire value chain, contribute to brand positioning, boost customer experience and loyalty against competitors in the complex CPG landscape.