Technology & Integration
Location Intelligence Solutions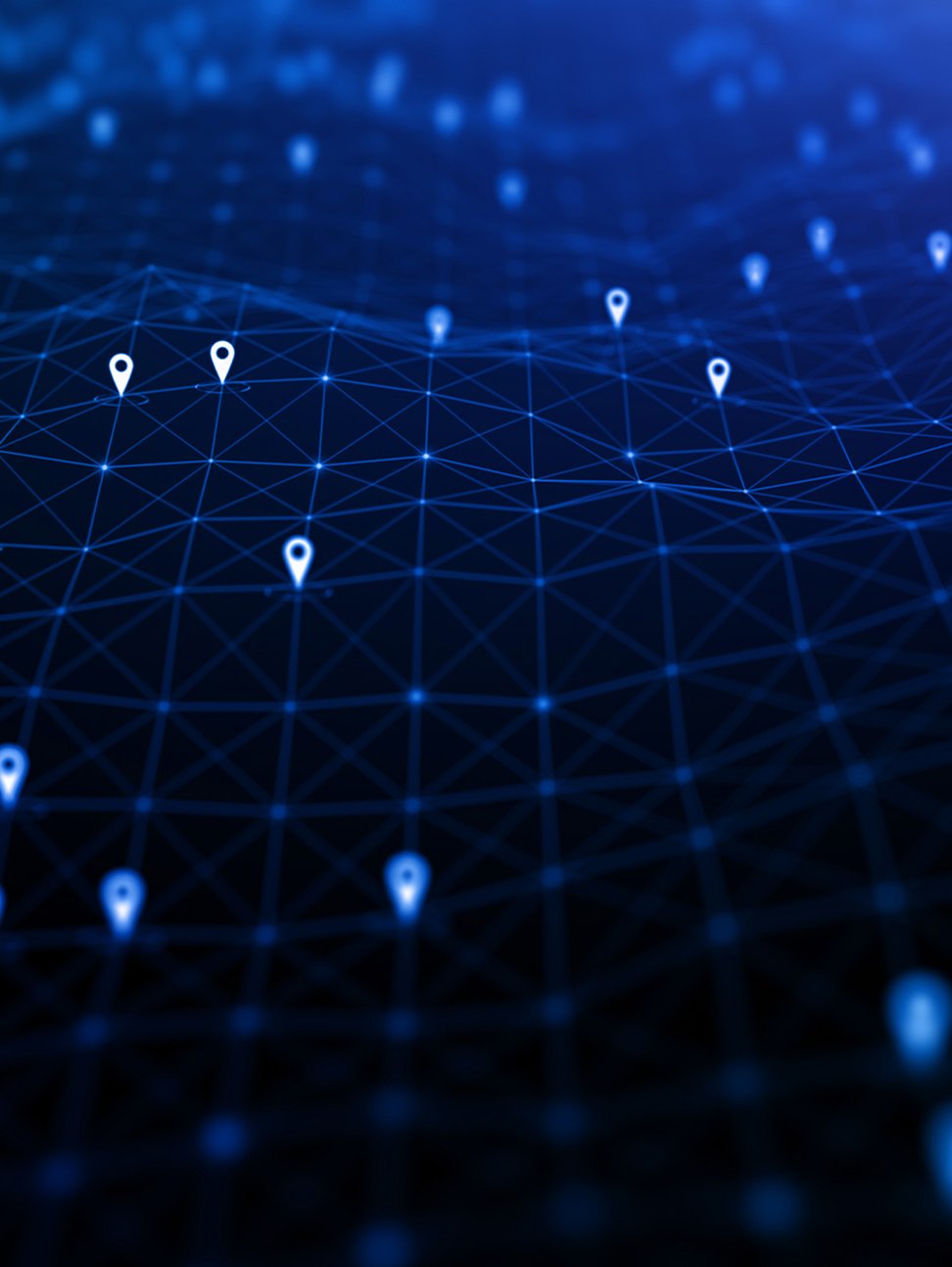 Location Intelligence Solutions
Location intelligence empowers businesses with valuable insights derived from geospatial data.
By leveraging advanced tools and analytics, businesses can optimize operations, make informed decisions, and gain a competitive edge.
It uncovers hidden patterns, identifies market opportunities, and mitigates risks.
With spatial analysis, businesses can enhance customer targeting, optimize supply chains, and improve resource allocation.
Location intelligence enables strategic site selection, helps understand customer behavior, and predicts market trends.
By unlocking the power of location, businesses can drive growth, maximize efficiency, and stay ahead in a dynamic market landscape.
Harness the potential of location intelligence for your business success.
Our approach
JAKALA's Location Intelligence practice revolutionizes how businesses harness the hidden potential of geospatial data.
With our comprehensive Geointelligence Solutions powered by Jakala on ESRI technology, we provide a comprehensive and highly effective offering.
We understand the critical role that spatial information plays in understanding business dynamics and uncovering hidden patterns.
Our highly skilled team of location intelligence experts fully grasp the importance of location in creating value for companies.
Through ESRI's state-of-the-art tools, we empower our clients to maximize the value of geospatial data.
Our advanced analytics and cartographic visualization capabilities deliver clear insights and actionable outcomes to support strategic decision-making.
Our complete suite of geo-intelligence solutions equips businesses with the necessary tools to discover opportunities, mitigate risks, and stay competitive in an ever-evolving market landscape.
Regardless of the industry you operate in, whether it's retail, real estate, logistics, or others, JAKALA's Location Intelligence practice is tailored to your specific needs.
We work closely with our clients to understand their unique challenges and design customized solutions that yield tangible results.
From optimizing supply chains and site selection to analyzing customer behavior and predicting market trends, we offer a wide range of services to fuel business growth.
Choosing Jakala means gaining a competitive edge through the transformative power of location intelligence.
Unlock the hidden potential within your data, enhance your decision-making capabilities, and open a world of possibilities for your business.
Contact us today to discover how our expertise in geo-intelligence and advanced tools can take your success to the next level.
How we can help
Location Intelligence Foundations

Data Enrichment

Data Fusion

Analysis and Modeling

Solutions Deployment

Change Management
Location Intelligence Foundations

Collect and integrate first-party data, ensuring normalization and georeferencing, while setting up the location intelligence platform within the applicative landscape.

Data Enrichment

Scout, select, and enrich third-party data to integrate them into the platform, enhancing the quality of advanced analytics predictions.

Data Fusion

Integrate enriched geospatial data with existing business data, creating a unified dataset for comprehensive analysis that combines location-based insights with business-specific information.

Analysis and Modeling

Develop and train advanced analytics models within the location intelligence platform to address specific business use cases and facilitate the distribution of insights.

Solutions Deployment

Implement and customize location intelligence solutions for various company stakeholders, including analytical platforms, executive dashboards, and operational applications for peripheral users (e.g., representatives, real estate operators, merchandisers, trade marketing, logistics).

Our solutions portfolio can be seamlessly integrated into existing corporate applications to incorporate the geospatial analytical dimension (e.g., BI platforms, mobile apps, DXP portals, etc.).

Change Management and Adoption

Support the adoption of location intelligence tools through tailored training programs, evolving incentive schemes, and ongoing assistance in platform usage across different stakeholder levels.
Solutions
Find out more about our consultancy services for leading companies, always people-centered and with a multi-disciplinary data-driven approach.