Strategy & Design
Brand Positioning & Communication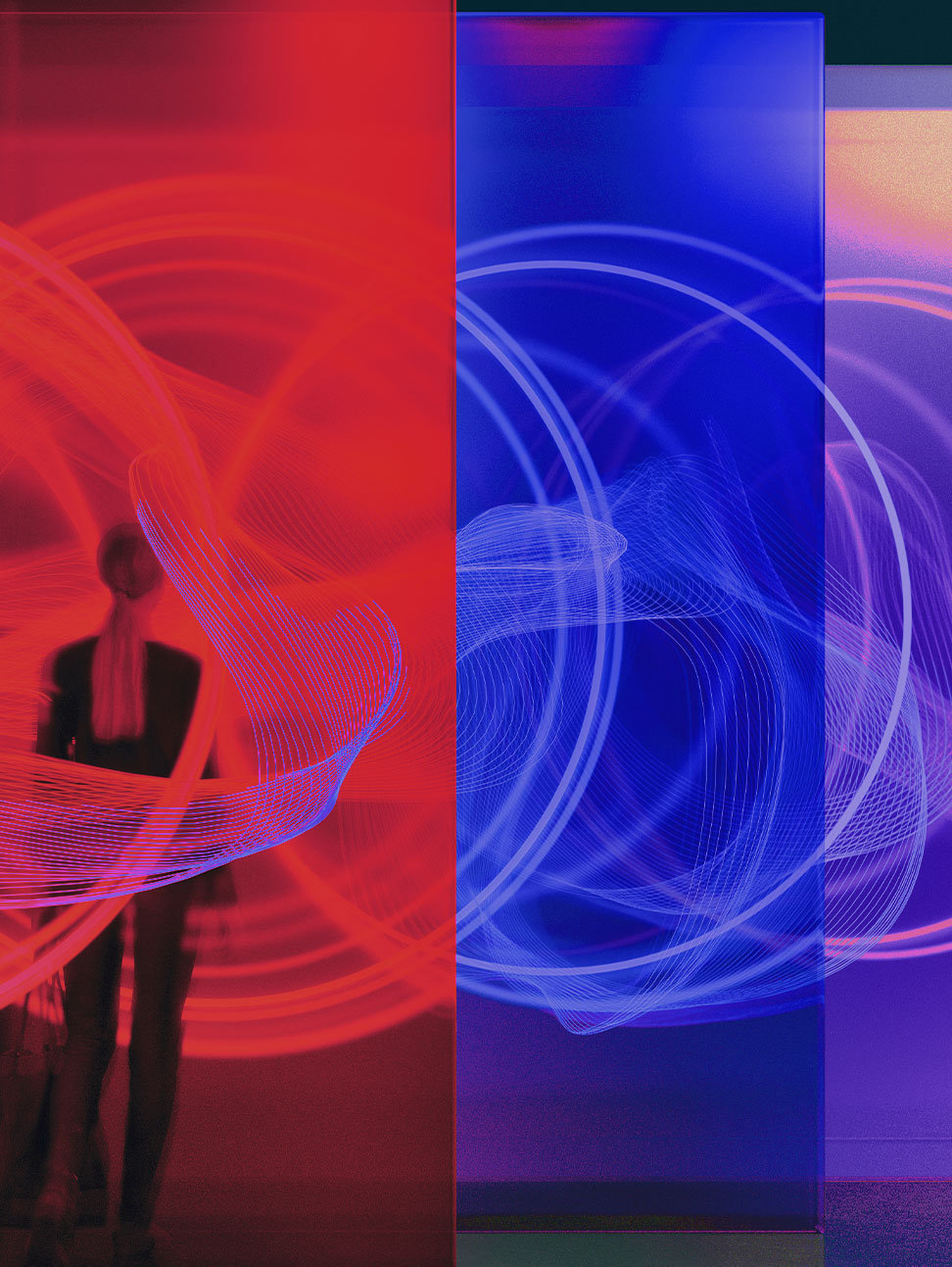 Brand Positioning & Communication
Customers increasingly prioritize companies based on their values and the authenticity associated with a brand's unique signature. At our company, we assist our clients in comprehending, evolving, and solidifying their brand positioning by combining the art and science of branding
Our approach
At JAKALA, we believe that branding is a form of art that is truly effective and lasting only when it draws on scientific foundations.
As a data-driven company, we base every decision, even creative ones, on an in-depth and cross-disciplinary work of analysis.
In all our brand and identity-related areas the "why" always comes before the "what".
This results in an established way of working in which our data/research and strategy teams pave the way to the creative minds, recurring to a wide array of tools and techniques (i.e. from business to location intelligence, from web listening to online surveys, etc.) in order to understand the market and its trends, the competitors (direct, indirect, aspirational), the target and clusters, our client's points of difference etc.
The result is a small set of game-changer insights and guidelines on which our communication experts can build a solid and consistent brand platform – whether it is a whole brand new positioning, its foundations (purpose, mission, values etc.), a new logo or just a retouch, the modulation of the tone of voice, the messaging or its visual identity.
When the foundations are laid and the brand is ready to shine, we are also able to bring it to life through the design and development of multi-channel communication & advertising campaigns, crafting all sort of online/offline assets – print, OOH, TV commercials, emails, social media, banners, landing pages, etc.
Of course, also the execution is backed by science: in our neuromarketing lab, any kind of creative material can be tested before being launched.
The client's brand is what customers think about: we can't leave it to chance, let's start thinking like the client's customers.
How we can help
Company Communication and Competitors Communication Analysis

Branding, Naming & Brand Identity Guidelines

Co

m

munication Strategy

Creative Campaigns Production (OOH, TV, Digital, Radio)
Company Communication and Competitors Communication Analysis

In-depth interviews with our client's key people (also playing different roles) to get to know the life and time of the brand (goals, challenges, constraints, competitors etc.), and also to provide a new, fresh and comprehensive perspective.

Assessment of the way the brand communicates in terms of form (voice, visual, formats etc.) and substance (messaging, content, etc.), to detect strengths and weaknesses; depending on our client's needs, we can do it on specific touchpoints (i.e. social media) and/or 360° analysis of the communication approach through all the possible channels.

We can carry on extensive competitors' analysis (direct, indirect, aspirational), both quantitative and qualitative, to identify the space for growth and differentiation of our client's brand, but also to detect - and steal - communication best practices.

The analysis will end up with a set of actionable takeaways to guide strategic communication's decision-making.

Branding, Naming & Brand Identity Guidelines

We develop brands that distinguish our client's company from the competition, that create a bond with the right people and, definitively, that sell.

We can carry on a whole branding (or rebranding) process, starting from the "invisible" foundations of the brand – purpose, mission, values, personality etc. – or we can just intervene on specific visual/verbal aspects - such as the name, the logo, the messaging, the visual identity system, etc.

Finally, we are also experienced in building comprehensive brand identity guidelines (logo usage, color palette, typography, graphic elements, wording etc.), the backbone of the client's brand, essential to ensure consistency across all channels (online & offline) and develop a reliable personality for all communications moving forward.

Communication Strategy

We design integrated and multi-channel communication strategies, aimed at achieving MarComm goals for any kind of companies.

The process always starts with an assessment of the current situation, the actual/desired targets and the competitive scenario in order to define the strategic pillars upon which we build the new communication.

This will define the change we want to see, condensed into a written purpose, and all the means we need to make this change happen and our client's goals achieved.

The strategy will define/re-define the brand positioning and it will include the key messaging to spread, the channels to activate/review and their roles, the content (differentiated for channels / targets), the formats (whether it is a post, a video, an email etc.) and, eventually, a detailed communication plan for each touchpoint over the medium term.

Creative Campaigns Production (OOH, TV, Digital, Radio)

Whether our clients need to raise their brand awareness or to launch a new product/service, we can design delightful and memorable creative campaigns built upon an in-depth knowledge (of the brand, the market, the target) and around a singular, solid and adaptive big idea.

We present our client the more creative routes, supported by clever insights, and once the route is defined, we bring it to life through excellent content execution thanks to a cross-disciplinary team of copywriters, storytellers, screenwriters, graphic designers, motion artists, video-makers, etc.

Working side-by-side with strategists, planners and media specialists, we can also design the best channels mix for the campaign and always make sure to measure its effectiveness.
Solutions
Find out more about our consultancy services for leading companies, always people-centered and with a multi-disciplinary data-driven approach.